Col du Galibier and Col du Lauteret
These climbs in the French Alps are on every true cyclist's bucket list. Col du Galibier is at a height of 2645m and can be approached from two directions. The easiest route from Venosc is to first climb the Col du Lautaret before the final climb up to Col du Galibier, which kicks up to about 12%.
Col du Lauteret is not a difficult climb, but it is long, and there are quite a few tunnels along the way, so you will need lights.
Galibier can also be climbed from the Maurienne valley, which can be reached from our side by going over Col de la Croix de Fer and then up to Galibier via Col du Telegraphe. This makes for an extremely tough ride, and makes up the greater part of the Marmotte sportive.
Alpe d'Huez
A regular feature in the Tour de France this is an iconic climb that is a must for everyone visiting the region.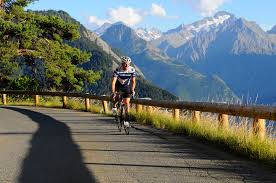 After conquering the 21 bends of Alpe d'Huez, there are a number of different ways to descend. One of our favourite alternatives is to return the short distance to Huez village and then turn right towards Villard Reculas and descend to Allemond before returning to Bourg d'Oisans on the flat: Alternative Alpe d'Huez descent to Allemond Strava segment
For those with lots of energy left after the 21 hairpins, you can also continue one to the Col du Sarenne and return the back way via Mizoen. This route is not well looked after and can be quite gravelly, particular at the top section, so descend with care:
If you would prefer to climb up Col du Sarenne a printable map of the route and a gpx file can be found here.
Croix de Fer and Glandon
These two cols are located only a few kilometres from each other, so the bulk of the route towards them both is the same. Croix de Fer is slightly higher than Glandon, at 2067 metres as opposed to 1924 metres. These are difficult climbs, but worth the effort!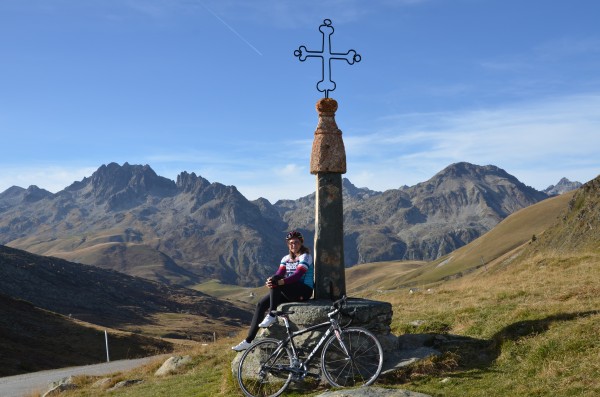 If you still have some energy once you reach the top of Glandon, and fancy a longer ride, you can always descend down, and then cycle up Croix de Fer. A printable version of this route and a gpx file can be found here.
Col du Ornon
A easier route to get your legs accustomed alpine cycling. It is also a good ride to undertake in hot weather, as it is generally well shaded. A printable map of the Col du Ornon route and a gpx file can be found here
If you want a bit more climbing while you're up there, you could also include the climbs to Oulles or Villard Reymond.
Also, it is possible to do a loop from Col du Ornon via the Col du Mort. A printable map of this route and a gpx file can be found here
For a summary of more of our favourite local rides, see our Strava page.